• after the war
The Battle of Hogwarts took place just months ago and with it, the end of Voldemort's second reign of terror. Magical creatures are scarcely found around the United Kingdom and Muggleborns are nearly depleted in numbers. Purebloods are almost just as bad off, as it would seem Halfbloods survived the best in odds.
After much debate with the new Ministry of Magic, new classes have been added and some old ones removed. The school has finally reopened after months of rebuilding, and students will return to hopefully rekindle the magical school to its former glory. Hogwarts will never be the same again, or will it? The new generation of students have arrived. The year 1998 will hopefully be a better year than the past few.
IMPORTANT LINKS
The Rules
The Sorting Hat
House Limitations
The Claims
New? Click here!!




• the staff
Head Admin : Primesge
Deputy Admin: Ian

Head of Slytherin: Primus
Head of Ravenclaw: CatinHat
Head of Gryffindor: Chesire
Head of Hufflepuff: Modball


• motms
MEMBERS OF THE MONTH CODING HERE.

(Since a month hasn't passed yet, I'll just put up a coming soon sort of ensemble.)


• affiliates


• terms and services





A low growl rumbled from different corners of the Menagerie the moment Evan stepped inside. With a sigh, the boy ignored the feral sounding threats and sauntered confidently forward, looking for the shop owner so he could purchase an owl. From the corner of his eyes, he could just see cats of every size and color glaring at him, their tails flickering from side to side like they were just about to pounce. 

"Woof," he muttered under his breath and the cats went berserk, running around the shop, yowling, and basically drawing attention to themselves as they knocked over sacks of food and disturbed the other animals. 

Evan never really liked cats and cats never really liked Evan. It was probably a territorial thing. Maybe they realized Evan was a threat and they wanted him to die a gruesome death. Or maybe there was some genetic mess-up that just made him really bad at handling furry, four-legged, felines. Sidestepping to avoid one cat who was crouched in front of him, Evan grimaced and wondered where the hell the shop owner was so he could get out of there before the cats actually figured out a way to maul him to death.  


Last edited by Evan Sinclaire on Mon Jun 24, 2013 10:34 pm; edited 1 time in total






---

Posts

: 1174


---

Reputation

: 43


Ace was annoyed by all of this constant supervision from his grandparents and had begged them to allow him an hour in the pet store to perhaps decide on an owl or a cat. His grandmother had allowed on the condition he didn't try to annoy the owner into kicking him out like a few other shops a few years ago. 

Opening the glass door, Ace grinned to himself before spotting the back of a lone boy by the cats. He preferred cats to other animals, mostly he hated rats or any small creatures. 

"Perhaps you should lay off that pup a la fumes if you keep staying near those felines." Ace remarked as he walked over and bent down to scratch a tabby cat on the head. The cat purred happily.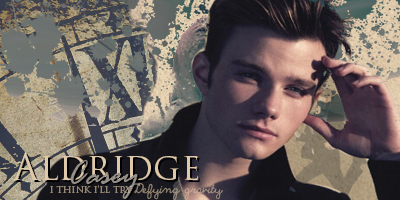 ---

Posts

: 1403


---

Reputation

: 52




"Casey," Evan recognized that voice anywhere. Twisting around, Evan watched as the guy went over and started fraternizing with the enemy. He eyed the tabby suspiciously before turning his attention to the boy. "I don't plan on being near one of those." He gestured at a cat who flicked its tail haughtily. Evan stopped himself from rolling his eyes. 

It's been a while since he's seen Casey. Evan's only been in London a couple of times throughout the years and most of the time, he was there because his father brought him along business trips. "You're alone? That's surprising." Evan craned his neck, half expecting Casey's grandparents to walk in. 
 







---

Posts

: 1174


---

Reputation

: 43


"Yeah," Ace answered as he stood back up and wiped a hand on his slack, least any cat hair be stuck to his palms. He looked over at the other boy with his glasz eyes, a glint in his eyes. "Had to make a few promises I'm not too willing to keep, but will today unless pushed. You know how they are. Gotta miss my father's longer leash on me." He wrinkled his nose, trying to push away the thought of his father away. The man was dead, so he really ought to stop talking about the man who'd raised him alongside his missing mother.

His eyes caught a rather tattered looking feline draped in deep red and brown fur, licking its paw solemnly. "Look at this little guy. He doesn't look like he'd kill yah," Ace noted to Evan as he walked forward and knelt down, sticking a hand out to the cat. It sniffed him in interest before perking one ear forward and the other back, as if unsure of this strange being.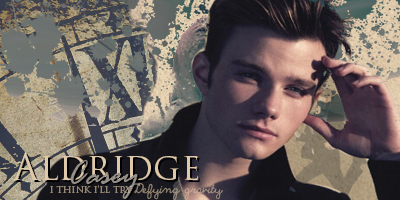 ---

Posts

: 1403


---

Reputation

: 52



---
Permissions in this forum:
You
cannot
reply to topics in this forum