• after the war
The Battle of Hogwarts took place just months ago and with it, the end of Voldemort's second reign of terror. Magical creatures are scarcely found around the United Kingdom and Muggleborns are nearly depleted in numbers. Purebloods are almost just as bad off, as it would seem Halfbloods survived the best in odds.
After much debate with the new Ministry of Magic, new classes have been added and some old ones removed. The school has finally reopened after months of rebuilding, and students will return to hopefully rekindle the magical school to its former glory. Hogwarts will never be the same again, or will it? The new generation of students have arrived. The year 1998 will hopefully be a better year than the past few.
IMPORTANT LINKS
The Rules
The Sorting Hat
House Limitations
The Claims
New? Click here!!




• the staff
Head Admin : Primesge
Deputy Admin: Ian

Head of Slytherin: Primus
Head of Ravenclaw: CatinHat
Head of Gryffindor: Chesire
Head of Hufflepuff: Modball


• motms
MEMBERS OF THE MONTH CODING HERE.

(Since a month hasn't passed yet, I'll just put up a coming soon sort of ensemble.)


• affiliates


• terms and services



Entering Ravenclaw Boys Dormitory, Logan immediately made a beeline for the bed at the end near the door. That wasn't where his trunk was though. Spinning around the boy looked for it and spotted it in the middle. There wasn't anything that was going to have him sleeping there!

Logan would rather he be able to choose rather then getting stuck in a bed he didn't want. Going over he pulled his trunk to the bed he wanted. Shoving the trunk that was there to where his had been. Satisfied, he went and jumped onto the bed he'd designated as his.

Looking at the bedpost, he pulled out his wand, they hadn't been told they coudn't use magic yet so technically he couldn't get in trouble. Using magic he scrawled his name into the bedpost. Smiling a tiny smile he quickly wiped it away when he noticed he wasn't alone.

"What?" He put his wand away and flopped back on the bed.
Made by Ziggy
Ace had been quite astonished with himself by late evening. A Ravenclaw! Him! The 11-year-old grinned slightly to himself before he followed the Prefect obediently to his new home away from home, lost in thought. He managed to gaze at the moving portraits studying back at him from time to time, but he mostly contented his thoughts with his father. His grandfather said his father had been a Hufflepuff. Loyal to a fault. Hence his early death, dedicating his life to saving others. Ace didnt think he was like his father at all, so getting into the house of brains brought mixed feelings. Nevertheless he did his best to remember how to get to the common room from the Great Hall, only to realize how fruitless this was when he hadnt been paying any attention. Bullocks. 

Climbing the designated staircase, he hoped he got to see his now Gryffindor best friend Grace and the cunningly Slytherin Evan soon enough. Houses were no longer too rivalry-influenced, he'd been told. He hoped that was true. He looked for his dorm room with narrowed eyes before pushing open the one declaring first years. 

Seeing that he was the first of his peers inside, he searched for his trunk and found it at the end. He wrinkled his nose but simply dug out a change of clothes and went to the bathroom to change, least his new roommates stumble into his nude body while changing for their first meeting. He rather wished he had the one next to the window, but he wasn't going to do anything about it. Yet. 

Ace brushed his teeth quickly and slipped into his pajama bottoms before hearing something. The boy paused before venturing out to find a boy shoving Ace's trunk near the bed with the window. Well that was thoughtful... If Ace wasn't aware that the boy had no way of knowing his preferences and therefore was just moving things as he pleased. Rude. 

"Got a license to be moving my things without consent?" Drawled Ace sarcastically as he walked to his trunk and placed his stuff back inside.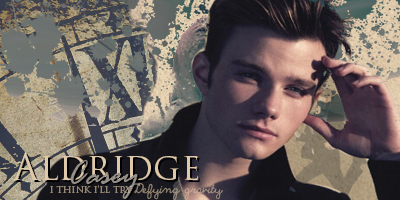 Sitting up crosslegged, Logan gave a polite smile. "Consent is implied when you don't say anything against it." Giving a shrug he continued, "How was I to know someone was here before me?"

There had been no indication and so therefore Logan could not be held responsible. He should have said something or placed an item on the bed to let others know it was claimed. Not that that would have stopped the boy but he doubted the other knew this. Giving the other boy a look he asked, " Did you want this bed?"

It had been bad enough that he had to share a comopartment with people whi kept trying to get him to 'smile' or 'relax'. Then the sorting and being introduced to how many knows children. And he didn't like all the unexpectedness and noise. The noise of children was almost the same as the noise from his parents bar, minus the music, the fighting and the gambling.

"Nice jim jams." Logan actually meant it.
Made by Ziggy
"Consent also must be attained when the other party is present. Point being, you moved my items with me unaware. Heretofore without consent." Casey said before shrugging. "Only messing with you. I actually prefer windows. So you're fine where you are." 

In all honesty, Ace was just too tired to get into any argument. Besides it worked in his favor. He nodded his thanks at the words before giving off a small yawn. He hadn't a clue where he other boys were and if they'd be in late. It was actually early in the night but Ace had been up at an ungodly hour to begin with. 

"The name is Casey Aldridge by the way. Ace is the preferred named though," the boy threw out casually as he settled himself to sit on his new bed. "Who do I have the fortune --or misfortune-- of talking to for the next seven unforgivable years?" Well that sounded horrid of him. All well.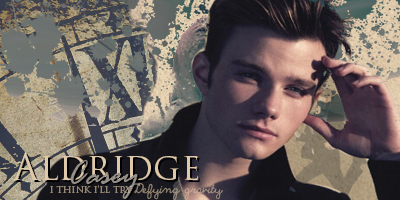 Logan didn't see what the problem was then. Or why the boy made a fuss about him moving his things if he preferred the window. Logan had done him a favor. Unknown at the time, but that was beside the point.

Canting his head, Logan studied the other boy. He understood preferred names. His father went by Jack and his mother by Letty. So, Casey wanted to be known as Ace. A name that brought the barest trace of a smile to the boy's face. Keeping his thoughts to himself.

It grew a little as he liked the other boy's sense of humor. "Logan Arkadi. And its undetermined if its favorable or not to be roommates."

Not wanting to show his lack of insight or knowledge, Logan tried to be casual and pass it off as a joke. "If its disagreeable you could always try and bargain with the hat to switch houses."

Made by Ziggy
Withdrawing a bag of treacle fudge from his trunk, he adjusting his sitting position to cross his legs under him before he answered, his hands rustling as they opened his treat. Logan Arkadi, huh. His own lips quirked upward at the added comment. So far favorable to have this bloke as a roommate, but he wouldn't say that.

"To bargain with the hat that I belong not to the house of intelligence, but to obnoxious courage, obtrusive loyalty, or underhanded sneaking... Hmm, I'd prefer an unwanted roommate than those labels, don't you think? Ravenclaw has thus proven to me a capable neutral zone amongst houses, though I'm not sure of its housemates yet." he answered, some of his words coming from comments of his grandfather about the other houses. His grandfather had not really any approval for the other houses, the man a Ravenclaw himself.

"Fancy a treacle tart?" offered Ace, holding up the bag. He'd managed to thankfully pick it up from Diagon Alley before his grandfather ushered him off.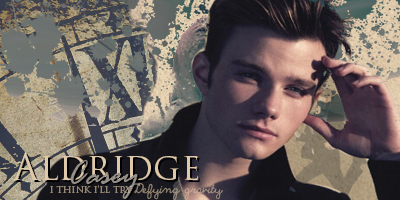 ---
Permissions in this forum:
You
cannot
reply to topics in this forum