• after the war
The Battle of Hogwarts took place just months ago and with it, the end of Voldemort's second reign of terror. Magical creatures are scarcely found around the United Kingdom and Muggleborns are nearly depleted in numbers. Purebloods are almost just as bad off, as it would seem Halfbloods survived the best in odds.
After much debate with the new Ministry of Magic, new classes have been added and some old ones removed. The school has finally reopened after months of rebuilding, and students will return to hopefully rekindle the magical school to its former glory. Hogwarts will never be the same again, or will it? The new generation of students have arrived. The year 1998 will hopefully be a better year than the past few.
IMPORTANT LINKS
The Rules
The Sorting Hat
House Limitations
The Claims
New? Click here!!




• the staff
Head Admin : Primesge
Deputy Admin: Ian

Head of Slytherin: Primus
Head of Ravenclaw: CatinHat
Head of Gryffindor: Chesire
Head of Hufflepuff: Modball


• motms
MEMBERS OF THE MONTH CODING HERE.

(Since a month hasn't passed yet, I'll just put up a coming soon sort of ensemble.)


• affiliates


• terms and services



LOGAN BARTHOLOMEW ARKADI
COMPLETED PROFILE:
LOGAN
PREFERRED HOUSE:
Does it need saying?
SORTING HAT QUIZ
1. With a minimum of 100 words, how would you describe yourself?
Logan has to be in control of his life. He likes to be able to choise or make a third option. He's also duplicitous in nature. He can be smiling and behave pleasantly while inside he's seething with rage or wanting to break out in tears because he's sad. He doesn't like to show
his emotions. Logan doesn't like to show people who he really is and will behave according to the situation.
Doesn't trust in adults because the adults in life are a mess. A very private person who likes his personal space and privacy. Does not like to share and has a penchant for feeling slighted if dismissed easily.
2. When are you most alert; morning or night?
Morning. Logan is the type that can jump right up out of bed and be alert and wide awake.
3. Would you consider yourself as a quiet, calm person or an active person?
Normally quiet unless he makes a sarcastic comment. Logan prefers calm and being collected. Occasionally just jumps into things but more often then not will see if he should invest himself.
4. What do you do when you get nervous (IE: Do you hide? Get loud? Fluster?)?
Logan has a habit of not blinking when he's afraid of looking away or caught out when lying. Other times he will hide until he has composed himself.
5. What do you do when you get angry (IE: Shout? Hit? Stay quiet?)?
Plot. While plotting, Logan is likely to do something unexpected. He doesn't like to show his emotions so would likely display the opposite of what he was feeling. It's when he's at his breaking point that he would likely hit something or someone.
6. What do you do when you are happy (IE: Bounce? Smile? Giggle?)?
Slight smile since he doesn't let anyone see him really smile. Logan will just hold his happiness inside not wanting anyone to take it away.
7. What are your thoughts on school?
Logan likes and dislikes school. It will get him away from his family and see how other kids his age are. He dislikes it because he has no idea what to expect or how he should behave.
8. Do you have any interesting habits? Please list them below. (IE: Suck on a finger, Twirl hair, Sing in the Shower?)
Logan used to have a stuffed animal that he would talk to and confess everything to. He also has a muggle metal slinky that he plays with when thinking or bored.
9. What do you think when you have dreamed about achieving something?
Logan believes that if he has control over his own life and choices then he will accomplish what he sets out to do. He believes if you want something badly enough you'll find a way to make it happen.
10. What would you like to do first at Hogwarts?
Logan will likely stake his claim be it bed, side of the room, whatever.
STATUS:

Made by Ziggy






---

Posts

: 249


Reputation

: 11


congratulations!
You have been sorted to
RAVENCLAW
. Now you're a few steps away from finally being able to be the wizard/witch you were supposed to be. All you have to do is complete the following and you're good to go: 
FACE CLAIMS
|
PURCHASE YOUR WAND
|
PURCHASE YOUR PET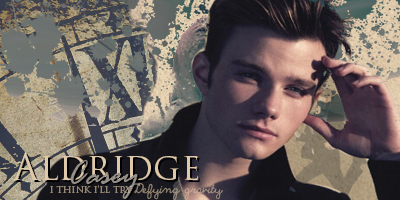 ---

Posts

: 1403


---

Reputation

: 52



---
Permissions in this forum:
You
cannot
reply to topics in this forum