• after the war
The Battle of Hogwarts took place just months ago and with it, the end of Voldemort's second reign of terror. Magical creatures are scarcely found around the United Kingdom and Muggleborns are nearly depleted in numbers. Purebloods are almost just as bad off, as it would seem Halfbloods survived the best in odds.
After much debate with the new Ministry of Magic, new classes have been added and some old ones removed. The school has finally reopened after months of rebuilding, and students will return to hopefully rekindle the magical school to its former glory. Hogwarts will never be the same again, or will it? The new generation of students have arrived. The year 1998 will hopefully be a better year than the past few.
IMPORTANT LINKS
The Rules
The Sorting Hat
House Limitations
The Claims
New? Click here!!




• the staff
Head Admin : Primesge
Deputy Admin: Ian

Head of Slytherin: Primus
Head of Ravenclaw: CatinHat
Head of Gryffindor: Chesire
Head of Hufflepuff: Modball


• motms
MEMBERS OF THE MONTH CODING HERE.

(Since a month hasn't passed yet, I'll just put up a coming soon sort of ensemble.)


• affiliates


• terms and services



"Ma cherie! You must sit still!" Monsieur Max chided, whirling around Grace like a stout, mustachioed Tasmanian devil.  It was the third time he'd said that in the last half hour, and Grace was sorely tempted to reply "but monsieur, I can't feel my feet!"

It wasn't that she didn't like the little man. In fact, the opposite was the case. He was wickedly clever, and he'd given her sweets at the end of every visit that she could remember.  Still, her feet ached, pinched by the shiny black patent flats that her mother had insisted on buying, despite the fact that Grace would have preferred the rubber-toed red sneakers they'd seen in a muggle shop on their way here.

Folding her arms, she shifted her weight from one leg to the other. Monsieur Max, not anticipating her movement, made a startled coughing noise and promptly jabbed her with the pin he was using to secure the hem of her robes. 

"Cherie! Sit still," Max repeated, concern and irritation mixing in his voice.

Grace huffed, consoling herself with the fact that he'd let her stand facing the window. She was a terrible people watcher, often turning on the spot to watch passers-by.

A head of sandy hair streaked past the window, closely followed by an aging couple. The older man was scarred and weather worn, and when he finally caught the sandy-haired imp, the imp grinned unabashedly.

She'd know that grin anywhere.

"Monsieur! Monsieur!" she wailed, faking the slow jig-like motion that most people associated with a desperate need for a lavatory. "I need the loo. Please,"

Max shot up from his crouched position near her ankles, a comic expression of alarm plastered on his face. "Oh. Oh. Er.." 

Grace grimaced. Max released the hem, and then she flew, yanking the robe over her head and tossing it high before running out of the shop and into the street.

"Cherie! Grace!" Max called, scrambling to catch the robe. "Vha-" 

"I'll come back for it later!" she waved absently over her shoulder as she took off in pursuit of the couple and the boy, shrieking at the top of her lungs:

"Casey! Casey! Ca-seeeeeeey!"
"Grandfather, a hag is watching you," whispered Casey Aldridge --or Ace as he preferred, glancing back at the sniveling old woman crookedly watching the elderly couple beside the 11-year-old boy. His paternal grandfather looked back as well before rolling his eyes at his grandson. Casey huffed. There was nothing to do but observe the wonders and entertainment of other folk! A quick look back at the head of the Aldridge household told him his grandparents were examining the newest trinkets being sold on the street with disdain, but willing to listen. A smile brought forth onto his lips and the heir of the family slipped past the aging couple and down the street.

He loved his grandparents, he dearly did. They just didn't have the passion to raise a young lad such as himself after their own son. Life did not help considering his father was found dead after the war and his mother (alongside his brother and sister) were missing from the last known location. To have a simple family, the young boy mused as he peered at a particularly gruesome looking rat in a cage that a coughing old man tried to splutter a sale to him with. Was that a second tail? 

"Casey!" His grandmother's annoyed shout alerted Ace to the misfortune of his grandparents realizing he'd moved away from them. His hazel-green eyes sparked in amusement before he quickly took a left and hurried his short legs down the path past the Robe shop only to have his hand snatched up by the ever annoyed Roger Aldridge. He grinned unashamedly of his actions.

"I only wanted to see the sights, granddad!" Ace argued, scratching at the burn mark at the back of his elbow absentmindedly with his free hand. Roger noticed and tugged sharply on the captured hand to stop his grandson. 

"Be that as it may, you know running around nearly out of sight of your grandmother's and mine is very foolish." Ace noticed his granddad's agitation growing and let a pout form on his lips. His grandfather sighed and knelt down to the short younger boy's height. "If I trust that you will stay near these first four shops while your grandmother and I gather your supplies, will you promise not to leave this area?" 

Ace was quick to bob his head up and down, his teeth sinking into his bottom lip to hide the grin at the thought. "Yes sir!" The area mostly consisted of a street shops in a row within sight of the other anyways, so the compromise was the best he could hope for. Roger dropped a handful of coins in his heir's hand before leading his humming grandmother towards the potion shop. Ace grinned, counting out a few galleons in his hand before looking to see what his first voyage would be.

"Casey! Casey! Ca-seeeeeeey!"

Startled, the child wizard looked around before he was near collided with by a certain dark blonde-headed girl. He blinked for a split second before it dawned on him. After all, this girl was the only one to have the nerve to tackle him in such a manner. 

"Grace!!" Ace exclaimed happily. "I didn't know you'd be in the shops today. Can you believe we'll be going to Hogwarts this year!?"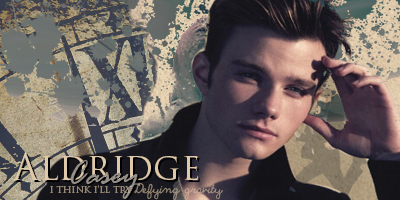 The streets were crowded, and by the time Grace had made it half way to her friend she was wishing several unpleasant things on the saleswoman who had convinced her mother of how lovely her daughter would look in patent leather shoes. 
Batty cow, she thought, stopping behind a trinket stall to pull off her shoes and rub gingerly at her heels.

Around her people swirled, wearing robes colored in every shade of every color of the rainbow.  A particularly vibrant shade of indigo caught her eye, and she allowed herself to watch the wizard pass. She wondered idly where he might be going wearing such elegant robes.  Certainly not Gringotts. The last time she'd been there with her father, she'd only seen people wearing black, grey or navy.  Boring.

Straightening up, she tucked the shoes into the canvas bag that hung crosswise across her body and then continued on her dash to Casey, who had been stopped by his grandfather; evidently, getting a firm talking to.

The cobblestones were cool with dew as she ran, and she couldn't help but relish the feeling. She felt half wild, running barefoot through all the "proper" wizards in their proper shoes and robes.

Casey turned, and she shrieked again to get his attention, drawing odd looks from nearby groups of parents.

What? He's my mate. Am I not allowed to yell at my mate? she wondered, crossing her eyes and staring right back at the groups with a straight face.

And then she practically ran Casey down.  Evidently, her interaction with the elder wizards had taken longer than she'd thought.

With a laugh, she flung her arms around Casey and hugged him hard before stepping back. He seemed happy enough to see her, grinning like a loon.

"Can you believe we'll be going to Hogwarts this year?!" he asked, and she shook her head. 

"It doesn't seem real yet," she replied, shifting excitedly from foot to foot. "I can't believe that we'll be going to King's Cross in a few weeks.  Where d'you think you'll be sorted?"
The last time Ace had seen his best friend, they both of them had been at the unfortunate age of nine, when he'd been sent off to live with his grandparents. He'd talked to her plenty through letters and the floo, but honestly, it wasn't the same as seeing his partner in crime in person again. A grin tugged at his lips and he smiled happily at her.

"I kept worrying I'd wake up in that too big of a house, with no one but my grandparents all over again and nothing but those bloody private lessons to look forward to, ever since I got my letter!" Ace agreed with a shudder for good dramatic pause.

Grace wouldn't stop shifting about so Ace took hold of her hand and dragged her down the street. He couldn't go past the Menagerie and on the other end of his limit was the robe shop. Might as well peruse the robes for some entertainment while the two of them talked. He started towards the renovated robe shop. 

"King's Cross isn't nearly as exciting as Hogwarts, you know," pointed out the semi-shorter boy. "I've heard the rebuilding of the school took months and that it's even better than it used to be." The Aldridge heir thought about her question seriously for a few seconds before shrugging.

"Maybe I'll end up in Slytherin? Granddad says I'm too manipulative sometimes... Or Gryffindor! I haven't gotten any new scars to show off except the ones when I first started living at the house, but I told you all about those. Oh! This one I didn't show you, but you remember when I told you about how I snuck into that graveyard and fell on a wired fence?" Ace chattered to his childhood friend before stopping, lifting up the front of his robes to expose knobby knees and a rough scar line across his knee. He grinned, proud of that one. He'd near come away with a skull to scare his neighbors with.

He finally ended up shrugging at her as he took her hand once more to continue their voyage to the shop. "Where would you end up sorted then, Gracie?" he asked her, patting his free hand on his robes to smooth the wrinkling he'd done with his lifting.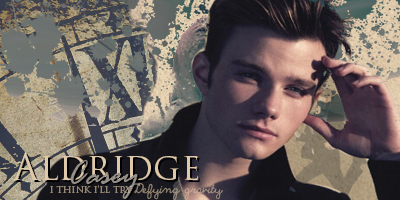 Nobody noticed the two children cutting through the crowd. Several other packs of children ran amok through the sea of people, so nobody thought to bother Grace and Casey as he led her through the throng, chattering away.

Grace didn't hear half of what he said over the rumbling buzz of conversations held over their heads, but she knew well enough what he was saying; she'd had similar fears, except that it hadn't occurred to her that they were fears until now.

It felt odd holding his hand. She supposed that it might have had something to do with only communicating through owls and floo powder for nearly two years, but she wasn't sure.  She thought holding hands ought to be electric; like you were holding the live end of a muggle electrical wire (or so it said in all the stories her mother had told her that involved holding hands.) This felt as normal as breathing.  His hand was slightly cool and clammy, but so was hers, so it didn't matter.

Belatedly, it occurred to her that he was pulling her back to where she'd come from, and that she wasn't entirely ready to apologize to Monsieur Max for pulling a trick on him and running away. She steered Casey to a stall near the robe shop, tugging on his hand to indicate that she wanted to stop and look.

Grace turned as Casey pulled up the hem of his robe to show her the new jagged scar that divided the skin of his knee.  "I remember that, but you didn't tell me about the cut," she said, equally dismayed and impressed.  He told her everything, always. That was the rule.  But it was a really good scar, and she couldn't help but wish she'd been there to see him scale the fence.  It had been so long since she'd had a proper adventure.

"You'd never be a Slytherin," she told him, shaking her head. "You break the rules too much.  You and I are gonna be Gryffindors." she nodded firmly and then bared her teeth playfully.

"Hear me roar!" she growled, holding a straight face for a moment and then giggling.  "Grrrr."
Grace tugged him in return, towards a stall near his headed destination. He shrugged to himself and kept his hand clasping hers, finding comfort in the fact his best friend was still there instead of across the country again. He turned his glasz eyes to the display of crazy looking charmed bracelets and key chains that caught his eye. 

"I didn't?" he asked, turning back to her in surprise. "I thought I told you about the cut. Granddad was furious with me. Grounded me from leaving the house, week solid. I did tell you about that right?" 

He grinned at her insistent that they would both be in Gryffindor. He dropped their gripped hands when she bared her teeth and growled playfully, making him snicker before narrowing his mouth to join along. 

"Grrrrrrr!" He growled back before grinning from ear to ear. He caught sight of a few folk staring strangely at the duo and his lips thinned before he took hold of Grace's elbow and tugged her away from the stall. 

"Cmon, we should go check out the robes. I heard there's robes with lions running on the sleeves on sale in this new bloke's shop. Can't believe Madam Malkins retired." He said as he walked to the entrance of the shop.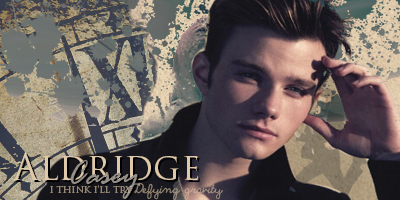 Grace wrinkled her nose, thinking hard as she inspected a keychain that consisted of a clear ball with what appeared to be a relative of a Pygmy Puff inside; the puff chirruped loudly, startling her.

He'd definitely told her about being grounded. She remembered being confused by his grandfather's actions, and then laughing about it later, but she didn't remember the scar.

"Maybe I just forgot," she mumbled, putting the key chain down. The stall owner stared at her, and then at Casey, eyes narrowed into suspicious slits. She reached for a bracelet, and the stall owner met her half way, directing her hand away.  Time to go, she decided, letting Casey tug her away again.  Monsieur Max's wrath seemed much more pleasant than the wrath of the stall keeper's.

"I know. Monsieur Max is nice," she commented idly, glancing back over her shoulder at the stall keeper as they approached the robe shop.  "Besides, he's just as good as Madame Malkin. Says she taught him how to do everything."

Idly, the thought of Casey wearing the robes with the lions on the sleeves popped into her head, and she smiled. Casey was about as pretty as a boy could be in her opinion.  Sometimes she even thought he was prettier than she was, and she was sure as she ever was that he would look incredible in the robes.

I'll buy him a set as a present some day, she decided. Maybe for Christmas next year.
Ace made a noise of acknowledgement to her comments, wondering if she'd already met him then. He peaked in the door for a moment or two before slipping inside and tugging Grace to follow him. His glasz eyes roamed and studied his new surroundings, taking in the newest modifications to Malkins' old robe shop. It was certainly updated with more mens robes here and there, and the Monsieur himself was standing a little ways from them, having not noticed the duo just yet. 

He spotted a pair of robes in the youth area and made his way forward, taking his captive best friend with him. His pale hands reached upward to tug experimentally on a set of green robes and he eyeballed the material. His mother used to love all the different types of robes his father would introduce to her, since she couldn't really wear them anywhere being a muggle.

"My mum would've liked these," he said wistfully, gesturing to the pink ones beside the ones in his grip, smiling slightly. Maybe his sister would've worn them too, though she was never one for the magical world when she did not get accepted to Hogwarts. Slightly bitter about it, she was, but willing to accept her father and brother's magical heritage. 

"Cherie!" A males voice called and Ace turned to see that the shopkeeper himself had noticed them at last. His eyebrows furrowed in confusion as to why the keeper looked exasperated. He hadn't done anything! ... Yet... 

"Only looking, I swear," Ace said when the man came upon them. He held his hands up in surrender.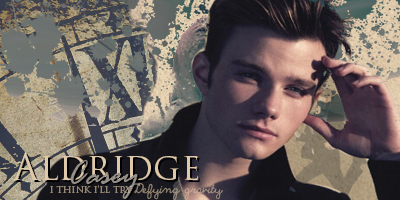 Casey waded into Monsieur Max's, and Grace followed, dragged along.  He made a beeline for the youth area, not that Grace noticed. She was preoccupied with glancing over her shoulder, wondering if Max had seen her yet.  Suddenly making a break for the street didn't seem like such a good idea.

A flash of pink caught her eye, and she turned her head. Casey was gazing rather wistfully at a bright pink robe, stating that his mum would have liked them.  Grace made a sympathetic noise in the back of her throat and shuffled sideways, intending to rest her head on his shoulder.

Two things happened then. One, a tenor voice called out "cherie!" Two, Casey turned on his heel - taking her with him - and held up his hands.

"Only looking, I swear," he insisted as Monsieur Max looked him over.  Grace sighed.

"Sorry, Monsieur," she mumbled, feeling the back of her neck grow hot. "I couldn't let him get away."  She tried to grin, but under Monsieur Max's exasperated stare, the joke fell flat and embarrassment rushed back on her like the tide over a sandcastle.

She racked her brain for something clever to say, but the results were rather pathetic. So she was left hanging her head and feeling utterly stupid.
Ace looked from the shopkeeper to his best friend in confusion, dropping his hands to his side awkwardly. Well, this was weird. So the exasperated look was directed towards Grace, Ace noticed as he scratched once more at the old burn mark on his elbow absently. It always helped him think for some reason, that and it'd simply become a habit. His sister had been playing with fireworks, he remembered, and a sparkler had dropped onto his upper arm, causing first and second degree burns on his elbow. The slightly bubbly looking patch of skin on the back of his arm was here to stay years later.

"I'm hard to catch," the eleven-year-old chimed in, eying the Robe maker before he felt a sharp tug on his collar, the culprit being Monsieur himself.

"Venez, ve need measurements," the french-accented tailor insisted as he dragged the two of them to stools and ordered them to stay. Ace grimaced as a tape measure floated up and started wrapping itself around his waist before taking all sorts of measurements.

"Still!" barked the man, when Ace showed signs of moving.

"A warning would've been nice, Gracie," Ace murmured under his breath to her.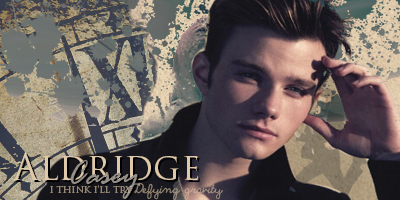 ---
Permissions in this forum:
You
cannot
reply to topics in this forum