• after the war
The Battle of Hogwarts took place just months ago and with it, the end of Voldemort's second reign of terror. Magical creatures are scarcely found around the United Kingdom and Muggleborns are nearly depleted in numbers. Purebloods are almost just as bad off, as it would seem Halfbloods survived the best in odds.
After much debate with the new Ministry of Magic, new classes have been added and some old ones removed. The school has finally reopened after months of rebuilding, and students will return to hopefully rekindle the magical school to its former glory. Hogwarts will never be the same again, or will it? The new generation of students have arrived. The year 1998 will hopefully be a better year than the past few.
IMPORTANT LINKS
The Rules
The Sorting Hat
House Limitations
The Claims
New? Click here!!




• the staff
Head Admin : Primesge
Deputy Admin: Ian

Head of Slytherin: Primus
Head of Ravenclaw: CatinHat
Head of Gryffindor: Chesire
Head of Hufflepuff: Modball


• motms
MEMBERS OF THE MONTH CODING HERE.

(Since a month hasn't passed yet, I'll just put up a coming soon sort of ensemble.)


• affiliates


• terms and services



LANA O'SULLIVAN
COMPLETED PROFILE: LanaPREFERRED HOUSE:
 N/A
SORTING HAT QUIZ
1. With a minimum of 100 words, how would you describe yourself?
Lana is a quiet and shy girl, although she does have it in her to anger quickly if she is provoked. Saying this, she wouldn't hurt anyone, just stomp and throw a 'tantrum'. She loves reading, she finds a certain escape in the pages of an unread book. She is sweet, though she does not allow herself to be walked over even at her young age. She is determined and passionate about anything she does/cares about. This is something that will stay with her as she grows to be a teenager and into adulthood. She is someone who's friendship is not easily gained, but once there, it will be there for life.
2. When are you most alert; morning or night?
Morning
3. Would you consider yourself as a quiet, calm person or an active person?
Quiet
4. What do you do when you get nervous (IE: Do you hide? Get loud? Fluster?)?
She tends to laugh a lot when she is nervous  and her expression and body language will show she is nervous. Though this is subtle and only people who know her will notice it.
5. What do you do when you get angry (IE: Shout? Hit? Stay quiet?)?
She tends to shout and make loud noises, she won't hurt another person however, although as she grows she will have a tendency to hit walls, trees etc to let go of her frustration.
6. What do you do when you are happy (IE: Bounce? Smile? Giggle?)?
She smiles a lot and talks a lot more then any other time as she loses her nervousness.
7. What are your thoughts on school?
She is looking forward to school as she loves to read and she can not wait to start studying any and everything that Hogwarts has to offer.
8. Do you have any interesting habits? Please list them below. (IE: Suck on a finger, Twirl hair, Sing in the Shower?)
She sucks her thumb to fall asleep, when she is around people she does not know, she will rub her fingers together though she tries to hide it.
9. What do you think when you have dreamed about achieving something?
She feels a determination to achieve, she plans out in her head what she has to do to do so, though because of age this is not fully formed yet. It will come to her with time though she does have a surprisingly good method of planning
10. What would you like to do first at Hogwarts?
Check out her dormitory, after having checked out the great hall of course and got sorted!
STATUS:



Adrian Pucey

Owned by Katie






---

Posts

: 51


Reputation

: 20


congratulations!
You have been sorted to
RAVENCLAW
. Now you're a few steps away from finally being able to be the wizard/witch you were supposed to be. All you have to do is complete the following and you're good to go: 
FACE CLAIMS
|
PURCHASE YOUR WAND
|
PURCHASE YOUR PET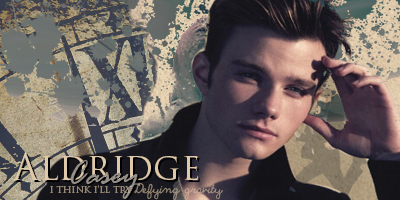 ---

Posts

: 1403


---

Reputation

: 52



---
Permissions in this forum:
You
cannot
reply to topics in this forum