• after the war
The Battle of Hogwarts took place just months ago and with it, the end of Voldemort's second reign of terror. Magical creatures are scarcely found around the United Kingdom and Muggleborns are nearly depleted in numbers. Purebloods are almost just as bad off, as it would seem Halfbloods survived the best in odds.
After much debate with the new Ministry of Magic, new classes have been added and some old ones removed. The school has finally reopened after months of rebuilding, and students will return to hopefully rekindle the magical school to its former glory. Hogwarts will never be the same again, or will it? The new generation of students have arrived. The year 1998 will hopefully be a better year than the past few.
IMPORTANT LINKS
The Rules
The Sorting Hat
House Limitations
The Claims
New? Click here!!




• the staff
Head Admin : Primesge
Deputy Admin: Ian

Head of Slytherin: Primus
Head of Ravenclaw: CatinHat
Head of Gryffindor: Chesire
Head of Hufflepuff: Modball


• motms
MEMBERS OF THE MONTH CODING HERE.

(Since a month hasn't passed yet, I'll just put up a coming soon sort of ensemble.)


• affiliates


• terms and services



Jensen Ryde
COMPLETED PROFILE:
Jensen Ryde
PREFERRED
OCCUPATION:
Head of Slytherin, Professor of Charms
RESUME
1. With a minimum of 100 words, how would you describe yourself?
I believe that I am very ambitious. I generally know exactly what I want
and strive hard to achieve it. I'm very hard working but also know how to
have a good time. I have been know to have a snarky sense of humor. I'm
very professional and will be so with the students. I'm a true Slytherin
through and through. I'm determined, I'm clever. I like to turn nothing
into something. I can be kind and usually am unless crossed. I have a slow
burning temper, I'm not one to fly completely off the handle. I do not
to feel helpless or to be made to feel so. I like to empower young witches
that there is no need to be helpless in almost any situation. Do I want to
change the world? Sometimes. Somethings. No young witch should ever be
to resent what they are. Just don't try to change my mind and you should
be alright.
2. When are you more alert; morning or night?
Definitely Night
3. Would you consider yourself as a quiet, calm person or an active person?
This is a tricky question. I can be quiet, I can be calm, I can be loud, I
can be boisterous, I can be bat shit crazy, I can lots of things.
4. What were you like as a child and teen?
Years I would never want to go back to. I was rebelous, I revolted, I
stood for any cause I seen fit.
5.
What is your idea of a dream job here at Hogwarts? What would you do in
that job? How much would you make? (Be very specific and detailed here)
Headmaster. I'd sit on my pompous ass, drinking fire whiskey and rolling
around in my millions of galleons I'd make as Headmaster. Remember....you
asked.
6. You're stranded on an island with no magical or muggle means to get out; what do you do?
I would take my back hair and tie it to sea turtles and ride them to
freedom.
7. Would you ever consider putting your life on the line for your work?
I'd consider it.
8. What do you think of the Battle of Hogwarts and the history of Voldemort's second reign?
It's all in the past. I don't look back.
9. What do you think of students?
I don't
10. What subject at Hogwarts is your favorite?
Divination. I'm.... rather good at it.
STATUS:







Head of Slytherin & Charms Prof

---

Posts

: 20


Reputation

: 20


congratulations!
You have been hired to be the professor of
CHARMS
and are
HEAD of SLYTHERIN
. Now you're a few steps away from finally being able to be the wizard/witch you were supposed to be. All you have to do is complete the following and you're good to go:
FACE CLAIMS
|
PURCHASE YOUR WAND
|
PURCHASE YOUR PET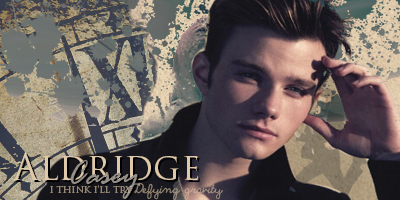 ---

Posts

: 1403


---

Reputation

: 52



---
Permissions in this forum:
You
cannot
reply to topics in this forum